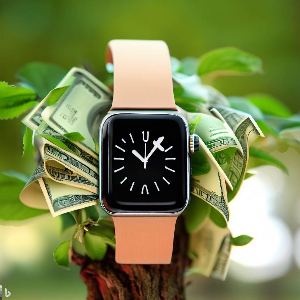 Apple Watches are some of the most popular wearable devices on the market, and for good reason. They're stylish, functional, and can help you stay connected, healthy, and active. But what happens when you're ready to upgrade to a newer model? Or if you just don't use your Apple Watch anymore?
If you're looking to sell your Apple Watch, GreenBuyback is the best place to do it. Here are just a few reasons why:
We offer competitive prices. We know that your Apple Watch has value, and we're committed to offering you the highest price possible. We update our pricing weekly based on the current market value of Apple Watches, so you can be sure you're getting a fair price.
The process is simple and easy. To sell your Apple Watch to GreenBuyback, all you need to do is visit our website, answer a few questions about your device, checkout and print a UPS shipping label. We even pay for shipping! Once we receive your Apple Watch, we'll inspect it and make payment within 1-3 business days. (typically the same day we receive it)
We offer a variety of payment options. You can choose to be paid via PayPal or check.
We're committed to sustainability. We know that electronic waste is a major problem, so we're committed to reselling / recycling all of the Apple Watches that we receive. This helps to reduce our environmental impact and ensures that your Apple Watch doesn't end up in a landfill.
Here are some tips for getting the most money for your Apple Watch:
Keep your Apple Watch in good condition. The better condition your Apple Watch is in, the more money you'll get for it.
Back up your Apple Watch before you sell it. This will ensure that you don't lose any of your data.
Factory reset / Remove your iCloud Account before you sell it. This will help to protect your privacy.
Sell your Apple Watch during peak season. The best time to sell your Apple Watch is during the holiday season or during the release of a new model.
By following these tips, you can get the most money for your Apple Watch when you sell it to GreenBuyback.