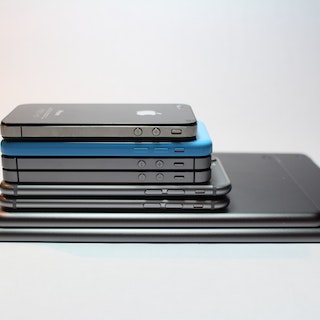 In today's fast-paced world, technology is evolving at a rapid rate, and new electronics are constantly hitting the market. As a result, people often find themselves with an accumulation of electronics that are no longer being used. Rather than letting these devices gather dust in a corner of your home, selling them can offer several benefits.
In this blog, we'll explore the benefits of selling electronics rather than keeping them, including financial gain, decluttering, and environmental sustainability.
Financial Gain
One of the most significant benefits of selling electronics is the financial gain that it can bring. Old electronics that are no longer being used can be sold for cash or traded in for credit towards new purchases.
GreenBuyback is an online platform that allows you to sell your old electronics and gives an instant quote based on the model and condition of the device. We provide prepaid UPS shipping labels when you checkout, so there is never a cost to you when you send in a device. For a free quote on your device visit our website here. 
Decluttering
Another benefit of selling electronics is the decluttering effect it can have on your home. Electronics take up valuable space, and a collection of old gadgets can quickly accumulate and take over your living space. Selling them can create much-needed room and help you to streamline your living environment.
Furthermore, decluttering your home can have a positive impact on your mental health. Clutter has been shown to increase stress and anxiety levels, and a tidy living space can help to reduce these negative emotions.
Environmental Sustainability
Selling electronics also has environmental benefits. By reselling your old electronics, you are extending their lifespan and reducing the amount of waste that ends up in landfills. E-waste, which is a term used to describe discarded electronic devices, can be harmful to the environment and contains toxic materials that can pollute the air and water.
By selling your old electronics, you are reducing the demand for new gadgets, which in turn reduces the amount of e-waste generated. This is a small but significant step towards environmental sustainability.
In conclusion, selling electronics offers numerous benefits, including financial gain, decluttering, and environmental sustainability. When you choose to sell your electronics online the process is simple and can be incredibly rewarding. So, the next time you find yourself with a pile of unused electronics, consider selling them to GreenBuyback rather than letting them take up valuable space in your home.