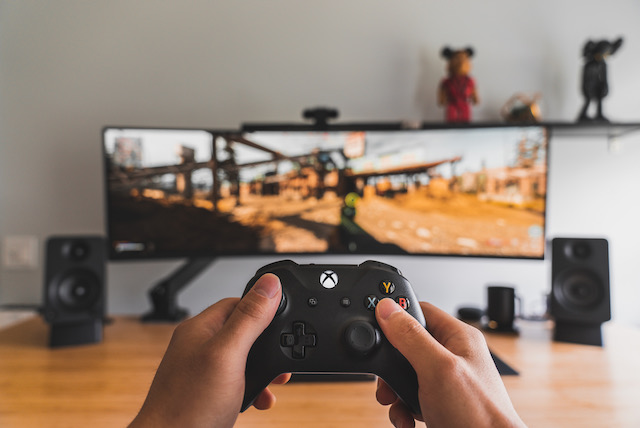 Playing video games is a daily routine for many people in the US. Most of us have accumulated various video game systems over the years. Although the legacy systems are nostalgic, most consoles are collecting dust in homes across America.
Unless you have a garage sale, most people don't know how or where they can sell their video game systems. The burdensome costs of shipping these units is also a hindrance when selling them.
If you are interested in selling your video games consoles and games GreenBuyback can help you! GreenBuyback pays cash for video game systems that you no longer use. We purchase Xbox, Playstation, and Nintendo consoles.
We even buy back Xbox controllers here!
If you decide to sell your video game unit to GreenBuyback, we provide free UPS shipping labels via email after you checkout. All you need to do is pack up the video game console and accessories and affix the prepaid UPS label to the box. After you pack up the box, drop off the package at your local UPS or authorized UPS retailer. Once we receive the package, we will make payment within 24 hours by check or PayPal.
We make it easy to sell your gaming console at GreenBuyback! If you do not see the console on our website you can also send us an email using our custom quote form and we will review and potentially make you an offer depending on the gaming system you'd like to sell.
Thanks again for using GreenBuyback to see your video game system and other electronics!