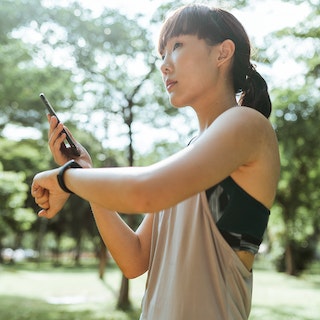 Are you looking for a reliable and trustworthy place to sell your Garmin watch? Look no further than GreenBuyback.com. Here's why we believe GreenBuyback.com is the best place to sell your Garmin watch.
GreenBuyback.com offers the best prices for your Garmin watch. Our competitive pricing strategy ensures that you receive the highest payout for your device. We constantly update our prices to make sure that we are offering the best value in the market. Our price matching policy means that if you find a higher price from any of our competitors, we will match or beat it.
GreenBuyback.com makes selling your Garmin watch easy and hassle-free. Our online platform provides a simple and convenient way to sell your device. All you have to do is click this link, and we will provide you with an instant quote. Once you accept the offer, we will send you a pre-paid UPS shipping label, and you can send us your device for free. We will inspect your device and send you the payment within 24-48 hours of receiving it.
At GreenBuyback.com, we pride ourselves on our commitment to the environment. We believe in responsible recycling practices, and we ensure that all devices that we receive are recycled / reused in an environmentally friendly way. When you sell your Garmin watch to GreenBuyback.com, you can be sure that you are contributing to the sustainability of our planet.
GreenBuyback.com has a team of dedicated customer service representatives who are always ready to assist you. Whether you have questions about the selling process, pricing, or any other concerns, our team is here to help. We strive to provide excellent customer service and make sure that our customers are satisfied with their experience.
GreenBuyback.com is the best place to sell your Garmin watch. With our competitive pricing, easy and hassle-free selling process, commitment to the environment, and excellent customer service, you can trust us to provide you with the best value for your device. So why wait? Sell your Garmin watch to GreenBuyback.com today!