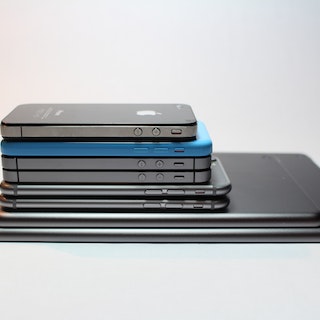 GreenBuyback is the Best Place for Companies to Sell Bulk Lots of  Cell Phones
Upgrading technology is an essential part of running a business. It helps you stay competitive, streamline operations, and improve productivity. When it comes to smartphones, upgrading is no exception. However, disposing of old devices can be challenging, both environmentally and financially. That's where GreenBuyback comes in. We are a reputable buyback company that offers top dollar for bulk phone lots, making it the best place for companies to sell their old phones.
GreenBuyback Offers Competitive Prices:
Selling old phones can be a great way to recoup some of the costs of upgrading devices. Getting a fair price for your phones can be challenging, especially when selling in bulk. GreenBuyback uses a sophisticated pricing algorithm to determine the value of each device, ensuring that you get the most money possible for your bulk phone lot. This algorithm takes into account various factors, such as the phone's age, condition, and model, among other factors. With GreenBuyback, you can be confident that you're getting a fair price for your phones.
Hassle-Free Process:
The selling process can be tedious and time-consuming, especially when dealing with multiple phones. However, GreenBuyback makes the process easy and hassle-free. We provide UPS free shipping labels and cover the shipping costs, so all you have to do is pack up your phones and send them in. Once we receive your phones, we will inspect them and send you a check or PayPal payment. It's that simple. Plus, with our customer service team available to help, you can get your questions answered promptly.
Environmentally Responsible:
GreenBuyback is committed to environmental responsibility. We understand the importance of reducing e-waste and extending the life of electronics. By selling your phones to GreenBuyback, you can be confident that your devices will either be recycled or resold to extend their lifecycle. We have partnerships with various recycling facilities, ensuring that your old phones are disposed of responsibly. You can feel good about doing your part to protect the environment when you sell your phones to GreenBuyback.
Trustworthy and Reliable:
When selling anything, trust is essential. That's why GreenBuyback is a reputable and trustworthy company. We have been in business for over ten years and have earned a 5-star rating on Trustpilot. We have a proven track record of satisfied customers, and you can feel confident that we will handle your transaction professionally and efficiently. With GreenBuyback, you can trust that you're dealing with a reliable and trustworthy company.
Additional Benefits:
In addition to the above, there are some extra benefits that come with selling your phones to GreenBuyback. For instance, we offer a bulk-selling program that makes it easy to sell multiple phones at once. We also accept phones in any condition, including broken or damaged devices. So, if you have a pile of old phones sitting around, you can sell them to GreenBuyback, even if they're not in the best condition.
If you're a company looking to upgrade your phones and sell your old devices, GreenBuyback is the best place to do it. We offer competitive prices, a hassle-free process, environmental responsibility, and reliability that you won't find anywhere else. We offer additional benefits, such as accepting phones in any condition and offering a bulk-selling program. Don't let your old phones go to waste. Sell them to GreenBuyback and get top dollar for your bulk phone lot today.

Fill out our CUSTOM QUOTE form today to start the conversation!