Sell Your Cell Phone | A Complete Guide On How To Sell Old Phones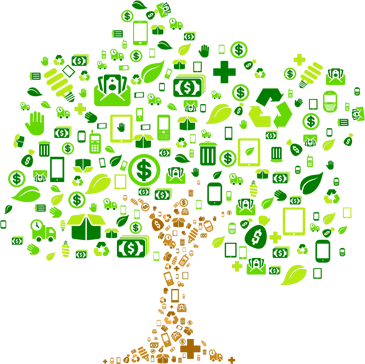 Get the most cash when you sell your cell phone, iPhone, iPad, or electronic devices. Did you just upgrade your phone? Are you having trouble finding a trustworthy place where you can sell your old cell phone? We can help you by pashing cash for your cell phone.
Where Can I Sell My Cell Phone?
You can sell your cell phone at GreenBuyback! GreenBuyback is a trusted partner when you need to sell your old cell. We understand that there are many places to turn when you want to sell your phone. If you have been asking yourself "where can I sell my phone?" then you will be happy to know that we pay the highest in the industry and also make quick payments to that cash gets back in your pocket fast!
You can always sell your cell phone on an auction website or even Craigslist. These methods are not recommended as they can lead to nonpayment or scams. If you do not want to meet up with a stranger or relist over and over on an auction site, GreenBuyback provides you a quick and easy way to sell your old phone online..
Who Buys Used Cell Phones?
We Buy Phones! You can sell phones online at GreenBuyback. You may think your old cell phone does not have any value, but there is a good chance your old cell phone is worth cash. You may have just upgraded to the latest iPhone. Your old iPhone is still worth a lot of cash! iPhones are the most popular cell phone that people sell for cash. iPhones hold value longer than any other cell phone o the market. If you have an old iPhone, you can sell phones online at our website! We buy phones from all carriers and conditions. There is a great chance you can sell old cell phones to GreenBuyback.
Once GreenBuyback has purchased your phone where does it go?
Resold to someone in need of a phone
Properly Recycled
Used for Parts in order to reuse another phone
Sold to large companies in need of replacement units
Sold in bulk to nationwide buyers
Buying a phone outright can be very expensive. GreenBuyback will resell devices to people who ma not be able to afford spending more than $500.00 per phone without contract. We understand that some people lose or break their phones. Rather than buying a phone from the carrier full price, GreenBuyback offers gently used phones to consumers at a fraction of the price. The best part for anyone buying a cell phone from us is when he or she activates it; they will not have to extend their contract. This is a huge benefit to anyone who is not eligible for an upgrade or does not have the money to pay a premium for a brand new phone.
Sell Your Cell Phone - We Will Pay Cash!
We provid ecash for cell phones at GreenBuyback, so get started today! We are proud to say that we offer the highest prices for used cell phones in the industry. Our teams of analysts are constantly reviewing competitive pricing to ensure you can sell phones for cash and receive top dollar. We even buy broken phones. If you are need of some extra cash, why not sell your old cell phone to GreenBuyback? We make the process simple to find out how much your cell phone is worth. Make sure to search our site for the phone you'd like to sell. Let us help you put cash in your hand for selling that cell phone.
We have outlined our top 5 models that pay the highest amount on our website currently. If you are looking to sell one of these models you are in luck! The models below pay the most cash at GreenBuyback!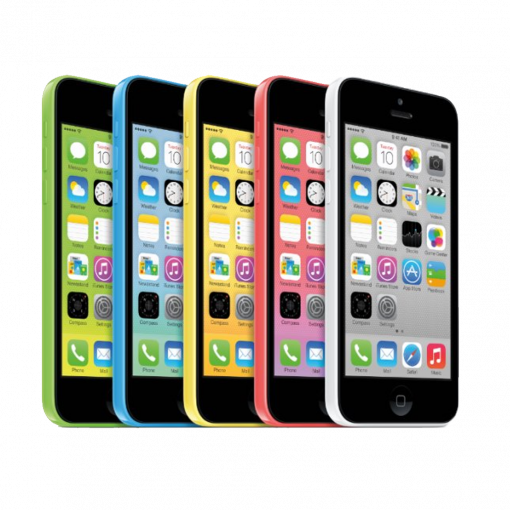 | | | | |
| --- | --- | --- | --- |
| Model | Carrier | Condition | Storage |
| iPhone 6 Plus | Unlocked | Perfect | 128GB |
| Surface Pro 2 | WIFI | Perfect | 512GB |
| iPad Air | AT&T | Perfect | 128GB |
| iPad Mini 2 | AT&T | Perfect | 128GB |
| iPhone 5s | Verizon | Perfect | 64GB |
As you can see, the Apple category typically pays the highest amount on our website. Apple products hold their value the longest out of any other manufacturer. In most cases, after you own an Apple product for 2 years, you can typically resell the item and recoup most of the money you paid for it (assuming you purchased it at a 2-year discounted pricing rate) This helps you be able to reallocate the money back into a new device. Most GreenBuyback customers upgrade their cell phones every 2 years. We want to be the company you turn to when you are looking to cell your cell phones for cash. Feel free to get a quote anytime and find out how much your cell phone is worth today!
Learn Where To Sell Your Old Electronics
If you are looking to sell used electronics, GreenBuyback will make you an offer! If you cannot find the item you are looking to sell on our website, you can fill out our custom quote form and we will email you an offer within 24 hours. You may want to sell used electronics. GreenBuyback will buy new or used electronics. We purchase air cards, laptops, headphones, tablets, Blackberries, and computers. If there is and value to your electronics, we will most likely make you an offer.

When you sell used electronics to GreenBuyback you can rest assured that no electronics will ever reach a landfill. We have a zero-waste program that ensures all components are always reused or recycled properly. Many companies partner with GreenBuyback to sell used electronics. We make it easy to upgrade your equipment and always find a way to put cash back into your business. Our motto is "Be Green, Get Green". We are always available to help you sell electronics for cash. Contact us anytime for a free quote on your electronics.
We have outlined several places where you can sell electronics:
| | | |
| --- | --- | --- |
| Website to Sell Your Phone | Advantages | Disadvantages |
| GreenBuyback | Fast Payment, Guaranteed Locked Pricing, Payment via check or PayPal, Free Shipping | None! |
| eBay | Easy to use platform | Non Paying Bidders, Picture Taking, Description Writing, Forced Returns, Fraud, Must have PayPal Account, Paying for Shipping |
| Craigslist | Quick and free listing service | Meeting strangers online, endless emails negotiating prices, no-shows from potential buyers, fraud |
Each website outlined above has different advantages and disadvantages. Here at GreenBuyback, we want to make the process as easy as possible for you. If you looking for a quick and painless way to sell your phone for cash online, we have worked hard to provide the solution for you. Give us a shot! We are here to exceed your expectations and become your trusted buyback service moving forward.