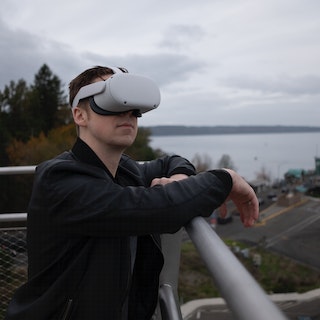 Virtual reality has become a popular way to experience gaming and other immersive content, and the Oculus headset is one of the most well-known devices in the market. What happens when you no longer need your Oculus headset? Perhaps you want to upgrade to a newer model or simply move on from virtual reality. Whatever the reason, selling your old Oculus headset can be a challenge, but fortunately, GreenBuyback offers a simple solution.
GreenBuyback is the best place to sell an Oculus headset for several reasons. First, the process is straightforward and easy to navigate. All you need to do is visit the website, select the device you want to sell, and answer a few questions about the device's condition. Once you have provided all the necessary details, GreenBuyback will provide you with an instant quote. If you accept the offer, you can ship your Oculus headset to GreenBuyback for free, and you will receive payment within a few days of the device being received and inspected. (Typically payment is made the same day we receive the device)
Another reason why GreenBuyback is the best place to sell an Oculus headset is the competitive prices offered. GreenBuyback is committed to providing competitive pricing for all the devices it purchases. You can be confident that you are getting the best price possible for your Oculus headset.
GreenBuyback also provides excellent customer service. We are dedicated to ensuring that our customers have a positive experience when selling their devices. If you have any questions or concerns, you can easily reach out to our customer service team, and we will be happy to assist you.
Finally, GreenBuyback is committed to environmental sustainability. The company is a leading provider of electronic device recycling services and is dedicated to reducing e-waste. When you sell your Oculus headset to GreenBuyback, you can be confident that it will be properly recycled or refurbished, reducing its impact on the environment.
In conclusion, if you are looking for the best place to sell your Oculus headset, look no further than GreenBuyback. GreenBuyback offers a straightforward and easy-to-use platform, competitive pricing, excellent customer service, and a commitment to environmental sustainability. Selling your old Oculus headset has never been easier, so visit GreenBuyback today and get a quote for your device.